PALAMIX®

BONE CEMENT MIXING AND COLLECTING UNDER VACUUM.
High Cement Quality for Successful Surgical Outcome.
Using modern cementing technique in arthroplasty is very important to ensure long survival rates for endoprostheses and a low risk of revision (1,2). One factor that is crucial for success is homogeneously mixed bone cement that does not contain air bubbles and is therefore free of micropores (3). PALAMIX® vacuum mixing system enables standardised mixing of bone cements of reproducibly high quality.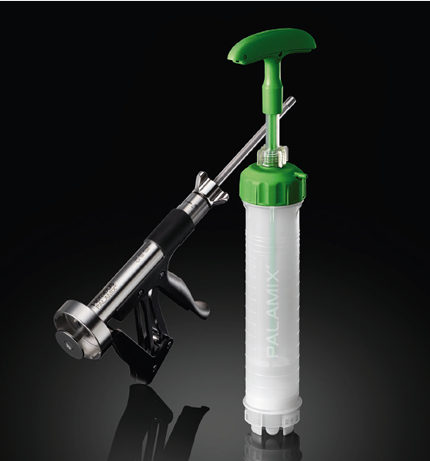 PALAMIX®
Greater Convenience When Mixing and Applying
PALAMIX® is the secret behind the proven and optimal processing of PALACOS® bone cements. The new PALAMIX® makes vacuum mixing and application of bone cement more convenient. Both the mixing of the components and the collection of the bone cement is carried out under vacuum. After mixing, the bone cement is automatically driven to the bottom of the cartridge where it is compacted. This facilitates and accelerates the application procedure.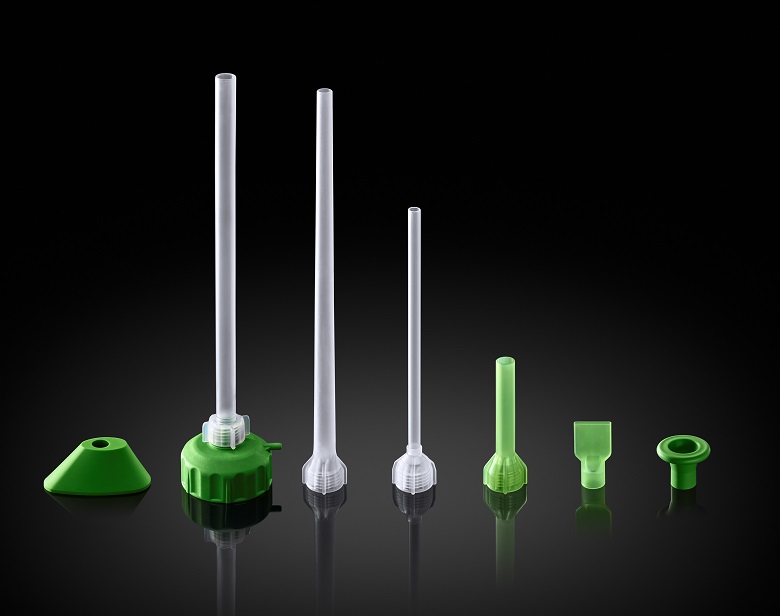 Various nozzles and pressurisers are available.
■ Registered Number / Product Name
04B1X10001000007 PALAMIX Vacuum Mixing System
04B1X10001000008 PALAMIX Cement Gun
04B1X10001000009 PALAMIX Vacuum Pump
(1)Malchau, H. et al.: Prognosis of Total Hip Replacement. Dep. of Orthopaedics, Göteborg University, Sweden 2000.
(2)Engesæter, L.B. et.al.: Antibiotic prophylaxis in total hip arthroplasty, University of Bergen, Norway 2003
(3)Herberts, P. et al.: The Swedish National Hip Arthroplasty Register – Report 2004, Department of Orthopaedics Sahlgrenska University